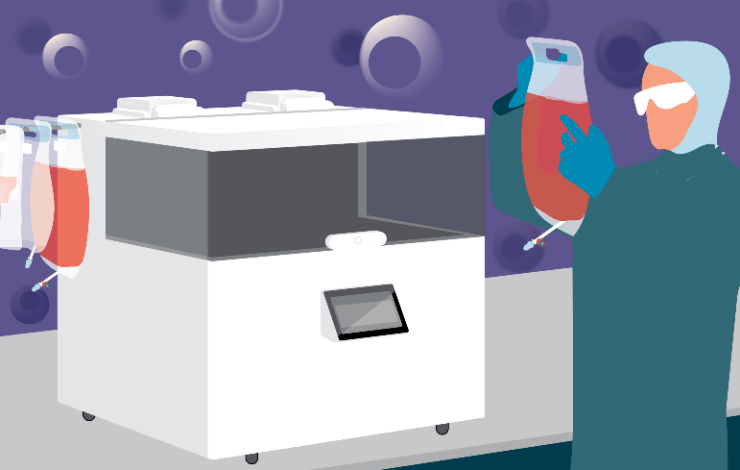 The availability of Advanced Therapies (ATMP) in current clinical practice is still very limited due to the relatively high cost of these novel therapeutics and the great process variability underlying their manufacture. Improvement of ATMP manufacturing is one of the key elements necessary to make these therapies not only standardized and compliant to GMP, but also scalable and cost-effective. Therefore, a different approach should be considered with respect to the current state-of-the-art of cell therapy production.
The use of automated bioreactors for cell expansion is a straightforward solution to tackle these manufacturing issues, and it brings several advantages, including the possibility to expand the cells in closed systems in Grade D areas, process standardization, as well as the reduction of labor required for these operations and the opportunity for process scalability.
Likewise, removing undefined components from the ancillary materials that define the critical attributes of a cellular product is critical to keep the process in a state of control. This is particularly relevant for cell culture media, where serum supplementation is common in the early stages of preclinical and even clinical development of a cell therapy product, posing an often insurmountable source of process variability, particularly at scale.
This webinar will discuss:
The current limitations with ATMP manufacture due to high costs and necessity of manufacturing process standardization
Utilization of a fully-closed system facilitating ATMP manufacturers to meet the compliance with cGMP standards
Ability of automation to reduce costs and increase scalability of cell therapy manufacturing
A novel cell culture media for MSCs that overcomes the challenges linked to serum-based media and has been validated in a GMP-compliant setting