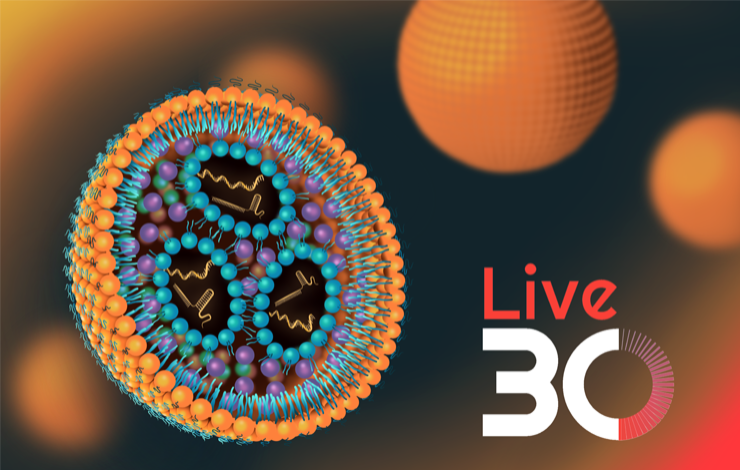 Live30 webinars are thirty minute presentations designed to update you on the latest innovations, applications and data in a fast yet interactive format.
Engineering T cells to express the chimeric antigen receptor (CAR) redirects these cells to target tumors, making this a promising cell-based cancer therapy. To engineer universal CAR T cells for allogeneic cell therapy, gene editing can be used to remove risks associated with graft-versus-host disease.
Wild-type or high-fidelity Cas9 mRNA and sgRNA can be loaded into lipid nanoparticles (LNPs) to achieve high efficiency knockout of the T cell receptor (TCR) in human primary T cells. Furthermore, next generation sequencing (NGS) and advanced bioinformatics approaches can be used to quantify genome editing at on- and off-target sites to ensure that no unintended double-strand breaks (DSBs) have occurred.
While conventional delivery methods such as viral vectors and electroporation have various published performance shortcomings, lipid nanoparticles (LNPs) can solve many of these concerns to enable RNA delivery into primary T cells with high efficiency whilst maintaining high cell viability.
In this Live30 webinar, Dr. Reka Geczy from Precision NanoSystems and Bernice Thommandru from Integrated DNA Technologies (IDT) discuss the multi-step engineering of human primary T cells, including high-fidelity genomic editing tools, next-generation sequencing to determine on/off target editing, and the manufacturing and scale-up of RNA-LNPs.
Learn more about the following:
How CRISPR-Cas9 RNA-LNPs can enable high encapsulation efficiency and strong gene knockouts
How to scale up while maintaining excellent expression and editing with low T cell toxicity
How to seamlessly scale up cell culture processes from discovery to pre-clinical applications
How to use NGS and rhAmpSeq™ CRISPR Analysis System to determine on- and off-target genome editing events