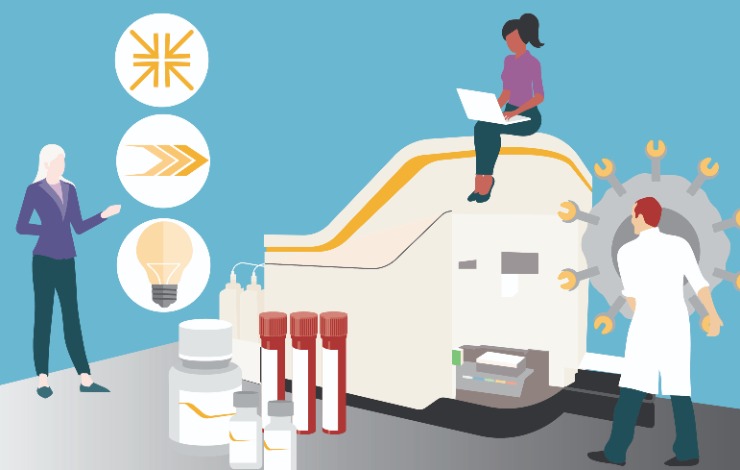 Recent advances have revolutionized cancer treatment by specifically targeting and destroying cancerous cells via the body's own immune system, giving rise to the rapidly expanding field of immuno-oncology. These novel treatments are diverse in origin, spanning from antibody-based therapies such as checkpoint inhibitors to adoptive cell therapies, including CAR-T and CAR-NK cells. While immuno-oncology treatments can be highly effective, several challenges limit the implementation of these new therapies. For example, not all patients respond robustly to immune-based treatments and it is difficult to predict which patients are likely to benefit from treatment.
Additional hurdles include the high cost and technical difficulties associated with purifying, phenotyping and expanding immune cells from patients. This is due in part to the limitations of traditional cell and secreted protein analysis methods that are low-throughput or lack the ability to capture dynamic immune cell data. There exists a need to use innovative tools to link insights from both immune cell health, proliferation and phenotype as well as cytokine secretion profiles. Moving towards high throughput, multiplexed and streamlined tools, such as advanced flow cytometry, to study immune cell response, can overcome bottlenecks compared to traditional methods and further the development and use of novel cancer therapies.
Discussion on the overall importance and development of therapeutic antibodies
The practical advantages of advanced flow cytometry over traditional methods, to purify and phenotype patient immune cells
How advanced flow cytometry may be used to streamline the development of CAR-T and CAR-NK cells.